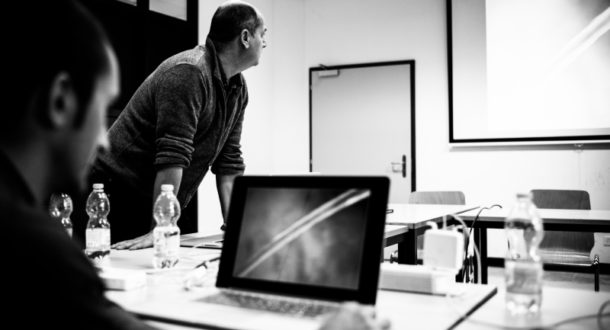 Storytelling is what man has done since he started to draw sketches about daily life on walls' caves. Today we have the chance to have in our hands a wonderful and powerful photo camera to express ourselves, how we feel and to look at our surrounding world. The workshop will focus on discovering mystery and magic of visual storytelling with renowned photographer Didier Ruef. Do not be afraid, just let yourself guide to your inner interests. Use your eyes and heart to be yourself.
Basic course (2 days)
Didier Ruef will lead participants through exciting days of visual presentation, lecture and discussion. The aim of the workshop is to guide each photographer towards his own way of looking and help him to create a personal style. The workshop is designed for photographers who want to tell personal stories through images and are interested in developing ideas that could lead to long-term projects. Ruef will talk about pictures' strength and composition, visual storytelling and open-mindedness while looking at and dealing with people. He will show work from his latest assignments and books Recycle, Afrique Noire, Bestiarium and Bauern am Berg. Ruef will push yourself towards your zone of discomfort in order to bypass your limits and raise awareness about your own work. Through critiques, participants will learn how to create dynamic images with an emotional message and the elements needed to tell a story.
Advanced course (2+2 days)
Participants will choose a subject, go out and take pictures, come back, look at the work, edit and go out again to further develop the story. The workshop will focus on building your own personal project. Time will be devoted to discuss the importance of editing pictures as well as camera technique in order to make spontaneous photographs in ordinary life situations. Different storytelling styles will be presented, including the work of historical and contemporary photographers from documentary to conceptual. We will also discuss aesthetic intentions and impact of effective editing in order to achieve your story.
Date / Time
11/12/2016 - 11/13/2016
9:00 am - 5:00 pm
Location
Centro scolastico per le industrie artistiche (CSIA)
Category