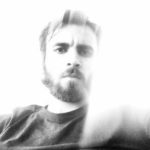 Born in Tuscany (Italy) in 1987. I started to approach photography in 2011 during a trip in Indonesia. Since this experience I felt the interest to being in contact with people and narrate their story.
I attended the Alex Majoli 2012/2013 Masterclass. In 2012 I won the Leica Talent with "Myosotis" a work on a Treatment Center for muscular dystrophy.
In 2013 I received 5 honorable mentions at IPA International Photography Awards for my two projects "Myosotis" and "Rust" an Ukrainian journey in the world of the youth, between drugs and prostitution.

Invalid Displayed Gallery
See also:
– http://www.paolociregia.com
LuganoPhotoDays 2013
– exhibition As deep as a bite, as dark as the night by Paolo Ciregia: October 12-19, 2013