If you need accommodation during LuganoPhotoDays contact us and we will gladly assist you finding the best solution for your needs (hotel, B & B, …).
Hotel Pestalozzi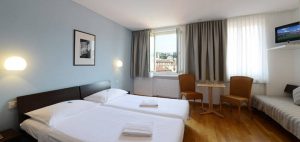 Thanks to Hotel Pestalozzi (Lugano) all those who book saying to come to LuganoPhotoDays have a discount of approximately 10%.
The Hotel Pestalozzi Lugano offers different categories of rooms – depending on the availability with view over the lake or the city of Lugano. All rooms have been renovated and newly furnished with style and charm.
You can book or ask for information by telephone +41 91 921 46 46 or by email: info@pestalozzi-lugano.ch.