On Saturday, October 12th there will be a series of four short lectures, between 2pm and 6pm, with some of the judges, photographers and photo editors, of LuganoPhotoDays 2019.
Lecture by Tino Soriano
Let's discover how the photographers and editors organize themselves to prepare and resolve assignments and also an open look at the less known departments of National Geographic.
Everything starts in the hall of the National Geographic building in Washington D.C., where photo exhibitions and open discussions with photographers are scheduled to share experiences.
After that we will see the process of photo editing, printing, the process to manage with the old image archives, how to set up the cameras for specific purposes and the annual Nat Geo Photo Seminar, where we will meet some of the legendary photographers from National Geographic Magazine and other famous and historical contributors.
Language: Spanish (translated in Italian)
Duration: 45 minutes
Tino Soriano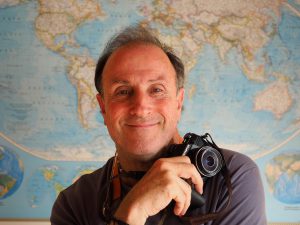 Born and raised in Barcelona, presently splits his time between photojournalism and travel photography. Among many other prizes Tino has been the recipient of World Health Organization, Academy of Medical Sciences, Spanish Photographer of the Year 1995, Mexican Lente de Plata, NikonPro, a World Press Photo award and four FotoPress prizes.
After two decades working for National Geographic, in 2015 was honoured by the "Humanity Photo Gran Award" by UNESCO. Same year the Spanish Geographical Society awarded him with a Prize for his Lifetime Achievement as a photographer. Recently has received the National Award "Piedad Isla" and the National Prize in Press category by the Government of Catalonia.
Web site: www.tinosoriano.com
Instagram: @tinosoriano
Date / Time
10/12/2019
2:00 pm - 6:00 pm
Location
Ex Macello
Category