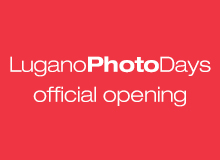 Official opening 2014
October 17, 2014

20 YEARS ON : PORTRAITS FROM CHANGING RWANDA
2014 marks the 20th commemoration of the Genocide of the Tutsi in Rwanda. Over 800,000 victims in three months only, while the West closed its eyes. Since then, the new government has promoted a strong reconciliation policy and introduced important social transformations aimed at creating a « new Rwanda » where a genocide would not be possible. However, the memory of the massacres is very much present in the daily life of Rwandans today, and the authoritarian control of the government strongly limits the freedom of expression in a country where all references to ethnicity have been abolished.
Between August 2013 and February 2014 Giordano Cossu, journalist and documentary-maker, has crossed the country several times, meeting and taking testimonies of Rwandans living in the rural areas of the country, to give a voice to that memory and the life of today in a true, intense, prejudice-free conversation, with the collaboration of Arno Lafontaine, a French artist and photographer, and his 1937 Polaroid photo camera.
From this work the web documentary "20 Years On: Portraits from Changing Rwanda" was produced. Photos and videos, and the interactive interface allow decrypting the complexity of rebuilding one's life in Rwanda between past, present and future, and explaining how one's difficulties are those of the community around him.
The project "20 Years On: Portraits from Changing Rwanda" is produced by Hirya Lab (hiryalab.net) and comprises a web documentary, a moving photo exhibit and a TV documentary to be broadcast in the coming months.
Webdocumentary at LuganoPhotoDays: rwanda20ansapres.net/en
Date / Time
10/17/2014 - 10/26/2014
All day
Location
Il Ciani (ex kindergarten)
Category