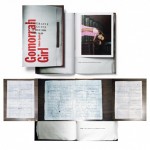 Valerio Spada will present his awards-winning book "Gomorrah Girl" and he will talk about  his own experience with the self publishing process.
The talk is held in Italian. Free entrance.
The public talk will be Saturday, November 17th, 2012, at 8 PM in the "Sala Multiuso Spazio 200″ of the Paradiso City Hall.
Event on Facebook.