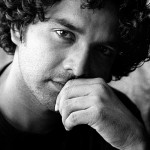 To underline our lives, our awareness, I persist to treasure and poke the "spinal chord" of the world, by transforming suffering into photographs. For me, photography is my language to access, to communicate, to identify and mostly to make injustice and suffering to be heard. Through photography I only jot down my heart's language. The best part about being a photographer is that I'm able to articulate the experiences of the voiceless and to bring their identities to the forefront which gives meaning and purpose to my own life.
As a multimedia Journalist, I have travelled intensively in 22 countries and received more than 70 international awards and my work has been featured in over 80 major, international publications including: National Geographic, Vogue, Time, New York Times, International Herald Tribune, Sunday Times, Newsweek, Geo, Stern, Der Spiegel, The Fader, Brand Ein, The Guardian, Marie Claire, Colors, The Economist, The New Internationalist, Kontinente, Amnesty Journal, Courier International, PDN, Die Zeit, Days Japan, Hello, and Sunday Telegraph of London.


In 2002 I became the first Bangladeshi to be selected for the World Press Photo Joop Swart Masterclass in the Netherlands. In 2004 I received the Young Reporters Award from the Scope Photo Festival in Paris — once again, the first Bangladeshi to receive this honour. In 2005 I was awarded "Best of Show" at the Center for Fine Art Photography's international competition in Colorado, USA. And in 2006 I was awarded World Press Photo award and released my premier book "First Light". In 2007 I became the first Bangladeshi to be selected for the 30 Emerging Photographers (PDN 30), sponsored by Photo District News Magazine, USA. I won the 7th Vevey International Photography Grant from Switzerland in 2009 and in the same year, I took home the international 'Travel photographer of the Year" title at the International Travel Photographer of the Year Competition (TPOY 2009) in the UK, the most prestigious award in travel photography.
I was one of the speakers in the fifth Global Investigative Journalism Conference, held at Lillehammer, Norway in 2008 and as well I was the first Bangladeshi in Ted talk at TEDxOporto 2011, in Portugal. I was one of the speaker of "7th Forum of Emerging Leaders in Asian Journalism", Yogyakarta / Indonesia. In 2011. Nikon has selected me as one of the 8 influencers in Asia pacific (APAC region). In 2012 I have published my second book 'Survivors' which has reviewed by Prestigious Geo Magazine, worldwide.
I presented my work as one of the speaker on UNICEF Dutch television in UNICEF Night 2012 in Amsterdam. The keynote speaker at the conference "The power of pictures" in Germany, March 2013. One of the keynote Speaker in the momentous conference of Media Trends 2013 at Webster University Geneva.
See also:
– http://www.gmb-akash.com
LuganoPhotoDays 2013
– exhibition Survivors by GMB Akash: October 12-25, 2013
– guided visit with GMB Akash: October 15 at 5 PM
– lecture with GMB Akash: October 15 at 8:30 PM
Conservatorio della Svizzera italiana (Lugano, Svizzera)
– exhibition Survivors by GMB Akash: December 14, 2013 – March 13, 2014