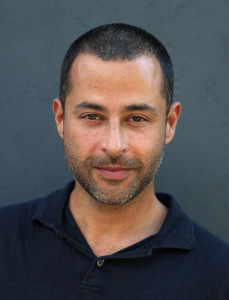 Jonathan Torgovnik photographs have been widely exhibited in Europe and the US and published in numerous International publications including: Time, New Yorker, Stern, GEO, Der Speigel, New York Times Magazine, Newsweek, GQ, Sunday Times Magazine, Wired, Paris Match, Le Monde 2, The Telegraph Magazine, Aperture, and CNN among others.
Torgovnik is the author of two books: Bollywood Dreams; An Exploration of the Motion Picture Industry, and It's Culture in India (Phaidon), and Intended Consequences; Rwanda Children Born of Rape  (Aperture).
His photographs are in the permanent collections of museums and institutions such as The Museum of Fine Arts, Houston, the Bibliotheque National De France, Paris, and the Library of Congress, Washington, DC.
Torgovnik has received many honors and awards such as the prix découverte d'arles discovery award at the Rencontres d'Arles festival, The National Portrait Gallery's Photographic Portrait Prize in the UK, The Open Society Institute's Documentary photography Project Distribution Grant, Getty Images Grant for Editorial Photography, and a World Press Photo Award.
Jonathan's short multimedia film "Intended Consequences" produced by MediaStorm won the duPont Columbia University Journalism Award, a Webby Award, an Emmy nomination, and was named as one of the best works of Journalism of the decade in the US, by New York University's Arthur L. Carter Journalism Institute.
Torgovnik regularly lectures and leads workshops in universities and institutions around the world, and is on the faculty of the International Center of Photography School in New York.
Jonathan is also the co-founder of Foundation Rwanda, an NGO that supports secondary school education for children born of rape during the Rwandan genocide.
He is represented by Reportage by Getty Images and is currently based in Johannesburg, South Africa.