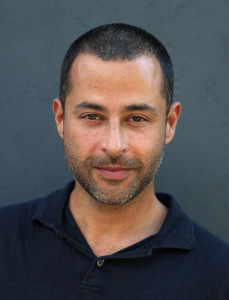 Le fotografie di Jonathan Torgovnik sono state esposte in Europa e negli Stati Uniti, oltre ad essere state pubblicate in numerose pubblicazioni internazionali, tra cui: Time, New Yorker, Stern, GEO, Der Speigel, New York Times Magazine, Newsweek, GQ, Sunday Times Magazine, Wired, Paris Match, Le Monde 2, The Telegraph Magazine, Aperture, e CNN.
Torgovnik è autore di due libri: Bollywood Dreams; An Exploration of the Motion Picture Industry, and It's Culture in India (Phaidon), e Intended Consequences; Rwanda Children Born of Rape (Aperture). Le sue fotografie si trovano nelle collezioni permanenti di musei e istituzioni come The Museum of Fine Arts, Houston, la Bibliotheque National De France, Paris, e la Libreria del Congresso, Washington, DC.
Jonathan Torgovnik ha ricevuto molti premi e riconoscimenti, tra cui il Prix découverte d'Arles discovery award al festival Rencontres d'Arles (Francia), il National Portrait Gallery's Photographic Portrait Prize nel Regno Unito, l'Open Society Institute's Documentary photography Project Distribution Grant, Getty Images Grant for Editorial Photography, e un World Press Photo Award.
Il cortometraggio multimediale "Intended Consequences" prodotto da MediaStorm ha vinto il duPont Columbia University Journalism Award, un Webby Award, e una nomination al Emmy, inoltre è stato riconosciuto come uno dei migliori lavori di giornalismo del decennio negli Stati Uniti dal Istituto di giornalismo Arthur L. Carter della New York University.
Torgovnik tiene regolarmente conferenze e workshop nelle università e istituzioni di tutto il mondo, tra cui l'International Center of Photography di New York.
Jonathan è anche co-fondatore della Foundation Rwanda, una NGO che sostiene l'istruzione di scuol secondaria per i bambini nati da stupri durante il genocidio ruandese.
Viene rappresentato dalla Reportage di Getty Images e attualmente si trova a Johannesburg nel Sudafrica.
http://www.torgovnik.com
http://www.foundationrwanda.org